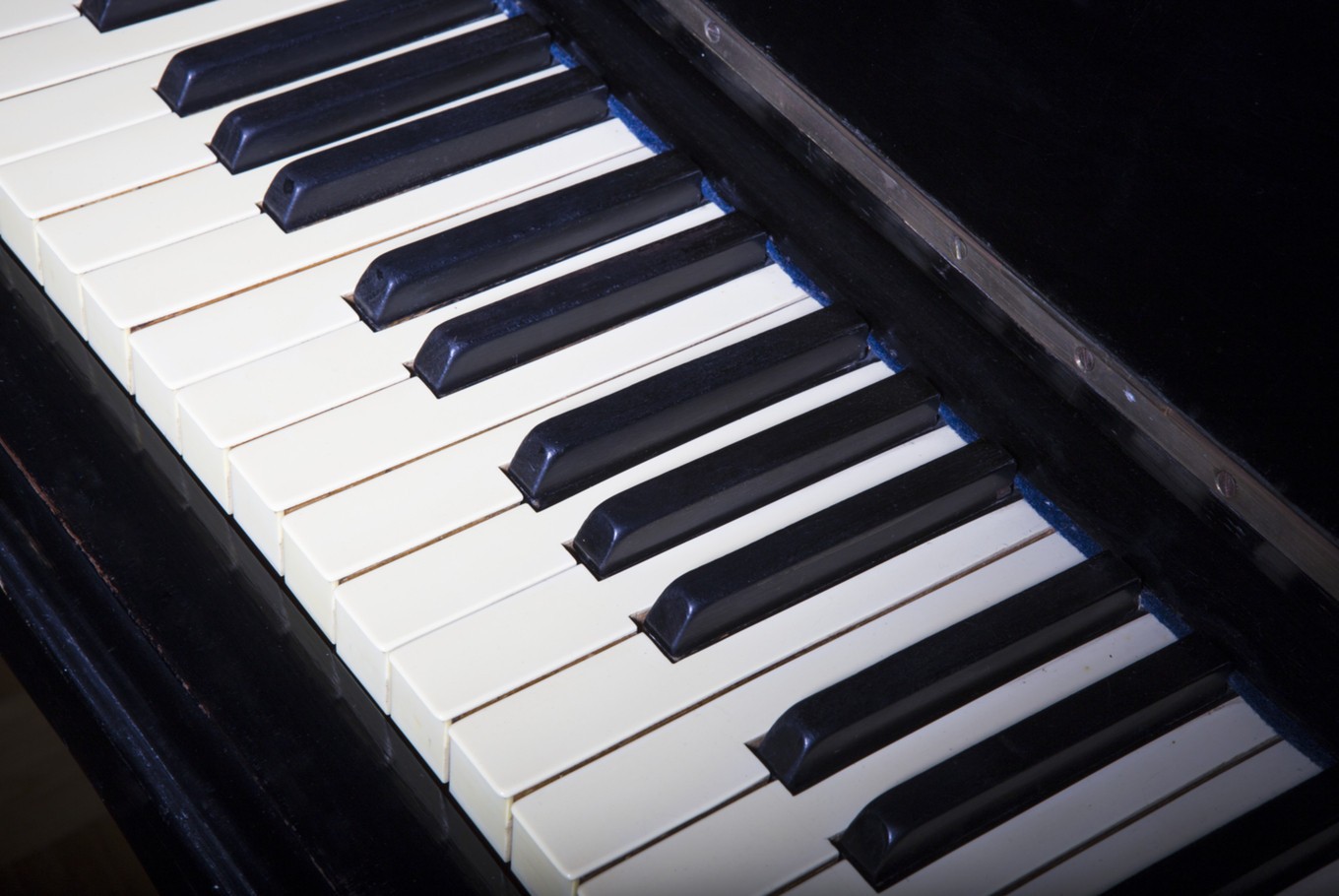 TRIAL: Watch 'Floating Chopin' in Bali – Arts & Culture
Floating chopin is a short film by Wregas Bhanuteja, a young filmmaker who won the Leica Ciné Discovery Award at the last Cannes Film Festival for another short film Prenjak. I had seen this film before in Jakarta, but decided to see it again, along with its other short films, at the 2016 Ubud Writers and Readers Festival.
The film begins with a scene inside a car on a road in rural Java. A young dating couple, speaking in colloquial Javanese, are on their way to the beach, isolated on the shores of Yogyakarta. "Why do we have to go? The girl asks. "Well," the guy replies, "it's much nicer than going to Bali. Bali's beaches are crowded with tourists.
A burst of laughter erupted in the viewing room, which was a dimly lit cafe in the center of Ubud. I did not hear that kind of laughter in Jakarta. Maybe all these people were laughing at themselves, tourists who maybe flocked to the beaches of Kuta, Legian, Sanur or Nusa Dua.
The guy starts to show his girlfriend his taste for music. We hear Chopin Nocturne Opus 9 no. 2 not only as background music, but as an important part of the script. The guy turns up the volume and we are all cradled by Chopin watching the scene of a rural road in tropical Java.
The guy then tells the girl about his trip to Paris. "I'll show you later at the beach," he said. Then when they arrive, he opens his laptop and voila, we see a video of his trip to Paris. He doesn't show her the Louvre, not even a photo of the Eiffel Tower, as most travelers probably would. Instead, it shows his visit to a cemetery.
The girl asks why. "The graves are all beautiful and artistic," he says. "Look at the beautiful angel there and that wonderful statue of the deceased." Then he shows the grave of Jim Morrison from The Doors, on which he had placed a flower in tribute to this famous rock musician. The camera moves and stops on another grave. We read the inscription on the tombstone: Fryderyk Franciscek Chopin. Now we know that Chopin
Nocturnal has significant meaning for the film and the title. Chopin, as we know, was one of the composers of the Romantic era.
The guy asks the girl to imagine what would happen if Chopin died in Bali. The girl looks puzzled, as the guy starts humming a pentatonic melody, and it was there, when I first saw her in Jakarta, that I was struck by a sense of déjà vu. . Please note, this is not a traditional Balinese song. It was written by Guruh Soekarnoputra as part of his album titled Guruh Gypsy.
Five urban children from Jakarta formed a band to play progressive rock music, heavily influenced by Genesis, and conducted an experiment, combining rock music with Balinese gamelan. It wouldn't be too surprising nowadays in Indonesia, but it was in 1977. At a time when young urban Indonesians were frequently accused by their elders and the government of being too westernized and of not caring about religion. traditional culture. But here they were experiencing a different genre of music that had never existed before.
The guy from the movie (who also happens to be the director) starts chanting: "Yen Chopin padem ring in Bali?"What if Chopin died in Bali?" Two Balinese waiters standing near me were stunned for a moment. They listened intently to the lyrics and began to gasp silently, while the non-Balinese audience in the room, at least some of them, foreigners and Indonesians, giggled slightly as they read the subtitles. Or was I just interpreting too much?
This is how the lyrics go. "If Chopin died in Bali, his ashes would float in the Southern Ocean, gazing at the Bali soils being destroyed by outsiders. A boat capsized, caused by the wrath of the ocean gods, and Chopin still can't believe he could be the one destroying another culture.
It was certainly a moderate criticism of the impact of tourism on Balinese culture. The song ends by saying that Chopin never actually reached Bali. He would never know that his race had taken control of Kuta. The inhabitants have forgotten the Supreme Spirit now. Chopin's air pierces my heart, with a strong painful beat. Remember my brothers and sisters in Bali, always pay attention.
Maybe it wasn't Wregas Bhanuteja's intention to message Bali tourism in this movie, but I just couldn't help but look out the window to see some coconut palms. . I remembered that there was a regulation that there should be no buildings taller than a coconut tree, to preserve the natural beauty of the island. And now?
No, I am not against modernity. Many comforts of city living are now readily available in Bali that weren't the case in the 1970s, such as ATMs and transportation. But other changes often seem out of place, such as building modern villas on land that was once rice paddies, or building so-called minimalist hotels amid a culture that adores elaborate settings and intricate carvings. And what happened to this regulation on the ban on high-rise buildings?
The guy from the movie then asks his girlfriend to take a picture of him dressed as Chopin, with his wavy hair blown by the ocean breeze. The movie ends and I start to wonder: what if Chopin attended the Ubud Writers and Readers Festival? Just an unbridled imagination that came to my mind as I left the room.