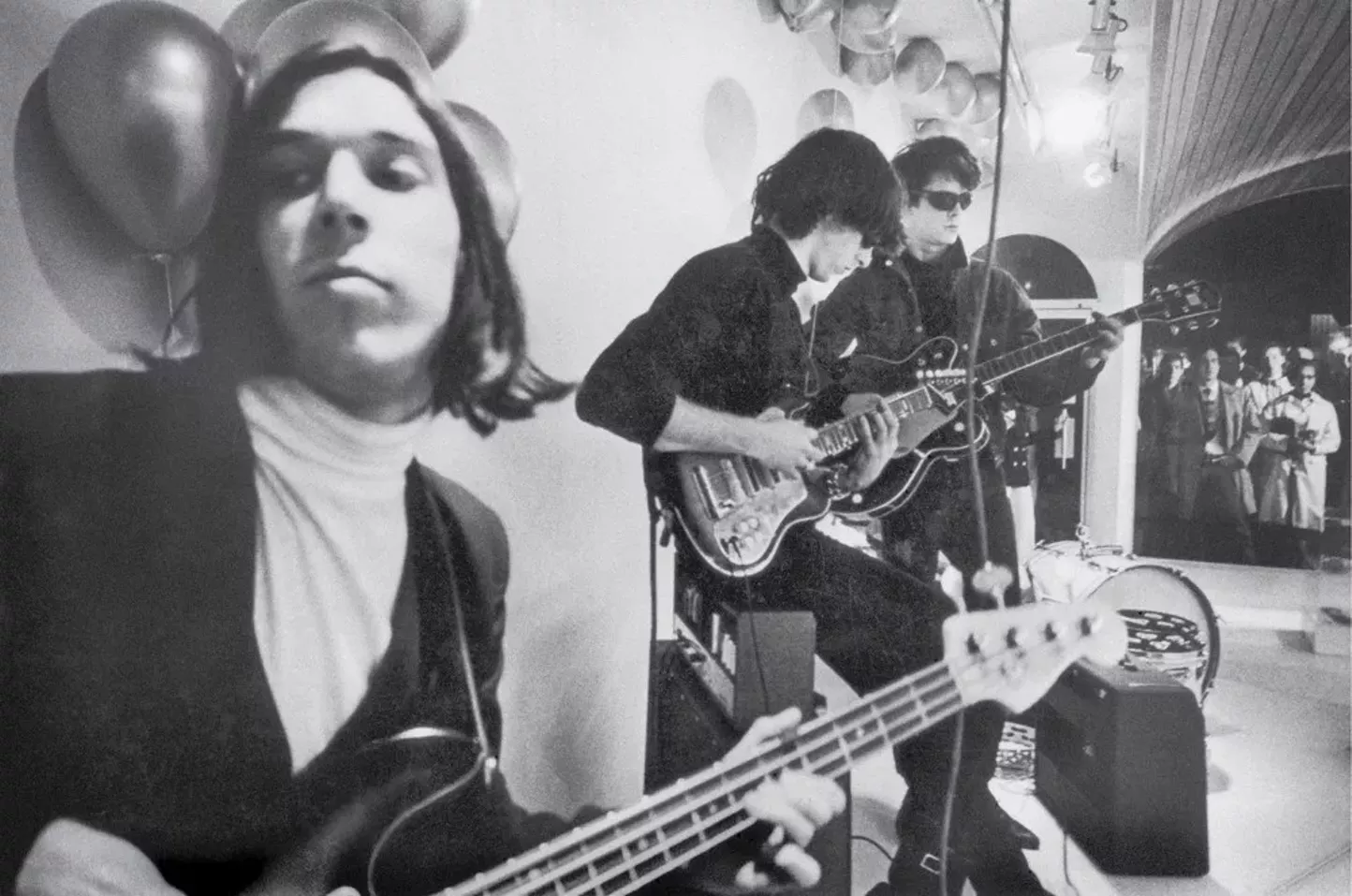 October opens with Hudson Valley events | General arts and culture | Hudson Valley
[ad_1]
Want to party with the change of season? Fall into this impressive collection of fall activities.
Currently showing: Woodstock Film Festival | until October 3
Bouncing this week from last year's online iteration, the Woodstock Film Festival takes place for the 22nd year in and around its namesake city until October 3. The gathering retains the virtual component but resumes its panels, workshops and other special events in person as well as the 43 feature films selected from this tour (including 11 world premieres). Highlights for 2021 include 18 ½ , American, Fanny: The right to rock, After the Antarica, El Gran Felllove (directed by Matt Dillon), The velvet metro, The rescue, Storm Lake, Who We Are – A Chronicle of Racism in America, Louis Wain's electric life, Here it is better, and others. See website for schedule.
"Joyride" by Paige Turner in Marlboro | October 1st
Big Gay Hudson Valley brings beloved New York City drag dynamo Paige Turner and her rowdy "Joyride" show to Benmarl Winery in Marlboro on October 1 at 8:30 pm. The "Ridiculous, Sung Live Evening of Chaos and Madness" features Turner's iconic song parodies and music from the 1960s, 1970s, 1980s and 1990s, as well as food from Disney movies and Broadway shows. Parents: It might be best to leave the younger ones at home with a babysitter for this show, as it has adult themes and humor. Tickets cost $ 25 and $ 35.
Yungchen Lhamo live at Opus 40 | October 2
Featured in a 2016 issue of Chronogram, singer of Tibetan origin Yungchen Lhamo is a world-renowned artist who has recorded for Peter Gabriel's Real World label; played for Dali Lhama; sung with Bono, Philip Glass, Michael Stipe and Natalie Merchant; and shared the stage of the Royal Albert Hall in London with Paul McCartney, Annie Lennox, Lou Reed, Laurie Anderson, Salman Rushdie and Robert Wilson. Lhamo will visit the magical setting of Opus 40 in Saugerties on October 2 at 5.30 p.m. for a special outdoor concert. Tickets cost $ 20 (seniors, students, children $ 15; children under three $ 5).
Black History Conference at Stone Ridge | October 2

On its Stone Ridge campus and via Zoom, SUNY Ulster Community College will host the 2021 Hudson Valley Black History Conference October 2 from 9:30 a.m. to 6:30 p.m. With a focus on the history of Black and African American residents of the Hudson Valley, the conference includes presentations on multiple topics and time periods and is co-sponsored by the Hudson River Maritime Museum, the AJ Williams Library- Myers African Roots Center, TMI Project Black Stories Matter, Underground Railroad Education Center and Harambee / the Pine Street African Burial Ground. Admission is $ 30 in person or $ 15 virtual.
Tribute concert to Peter Tosh in Woodstock | October 3
Along with Bob Marley, his former bandmate in the legendary Wailers, the late Peter Tosh was one of the most important figures in reggae music. Tosh had a direct connection to Woodstock, recording his 1978 album Bush doctor at Albert Grossman's Bearsville Studio and playing a Mick Jagger-sponsored birthday concert at the long-gone Joyous Lake. Fittingly, on October 3 at 4 p.m., Woodstock will host an outdoor Tosh tribute concert at ColonyRebelle and Vybz Lord's beatific beer garden features performances. Tickets are $ 20.
'Taking Flight' Dance Event at Garrison | October 3
The Putnam County Dance Project and Philipstown Theater will present "Taking Flight," an outdoor dance event on the greens at Garrison Landing on October 3 at 3pm. The afternoon show promises appearances by guest master dancers in a series of dances inspired by Fly Girl Fly, the story of Shaesta Waiz, an Afghan refugee who became a pilot and flew all over the world. The show includes cultural dances from Bali, India, Peru, United States, Argentina, Egypt, Japan, Afghanistan and other regions. (A pre-show workshop is scheduled for October 2 at 2 p.m.) Tickets are $ 22 (children are $ 10).
Andy Marino book launch in Kingston | October 3
To celebrate the release of his new thriller, Sydney Burgess' Seven Visits, famous author Andy Marino will visit Draft bar and books in Kingston on October 3 at 1 p.m. Marino will be signing copies of the book, which will be available at the event and can be pre-ordered to be picked up through the store / cafe's website. Refreshments will be provided and the first 15 guests to purchase an occasional book (or show proof of a pre-order purchased through Rough Draft) will receive a free drink ticket and enter a raffle for a Rough Draft gift card. .
JD Simo and GA-20 play Pawling | October 3
October 3. Born in Chicago and now in Nashville, JD Simo oozes blues riffs and drips verbiage trailing like tar on a cabin roof in the southern sun. In addition to leading the group SIMO, the singer-songwriter, guitarist and producer has worked with Jack White, Tommy Emmanuel, Luther Dickinson, Dave Cobb, Blackberry Smoke and Phil Lesh & Friends. This date at Daryl's house at Pawling on October 3 at 7 p.m., places him headlining with another top-tier band that injects new energy into a timeless blues-rock approach: the Boston trio GA-20, including brut, garage- y, two guitars / no bass The / minimal-drums format is ideal for Try it, you might like!, their steamy new album of Hound Dog Taylor covers. (Outlaws are at large on October 6; Chuck Prophet and the Mission Express launch on November 3.) 7 p.m. Tickets cost $ 15 and $ 20.
To find out more about upcoming events in the Hudson Valley, subscribe to our weekly Eat newsletter. To play. To stay.
[ad_2]