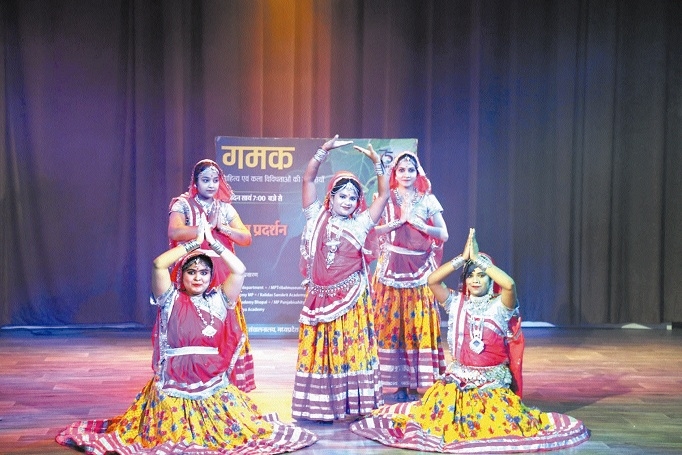 Malwi Swaraj songs and Matki dance leave people spellbound
Journalist :
The Academy of Tribal Folk Arts and Dialect Development led the Gamak cultural series which aired online Tuesday, where the swaraj malwi songs of Ramchandra Gangoliya and her team, the Ujjain and Matki dances of Soni Malviya and her team, Rajgarh were the focal point of the program. The performances were also broadcast live on the academy's YouTube channel and Facebook page. The program got off to a booming euphonic start with the presentation of Ramchandra Gangoliya and his team, who voiced the Malwi interpretations of the patriotic songs "Bhai re mhara Bharat", then continued the musical feast with devotional songs such as "Chal Chal mhara chakra "and end the performance with the final symphony" Dhire aan de re zara ".
The program continued with the fascinating performance of Soni Malviya and the Matki dance team. They began their performance with Matki dances, while paying homage to gods and goddesses. Following this, the traditional Matki folk dance was performed in the Aada, Khada, Rajwadi, Kaharwa, Matki and Phundi forms. Matki is the popular traditional dance form of Malwa, which is performed on various festivals and happy occasions. The actual meaning of Matki is derived from the Hindi word for pot. The tradition of Matki dance has lasted for centuries in the neighborhoods of Malwa. The Ustad Alauddin Khan Academy of Music and Art will conduct the Wednesday Gamak program, staging the Bundeli drama "Dwij Katha", conducted by Punit V. Trivedi. The drama will be broadcast live on the academy's YouTube channel and Facebook page.