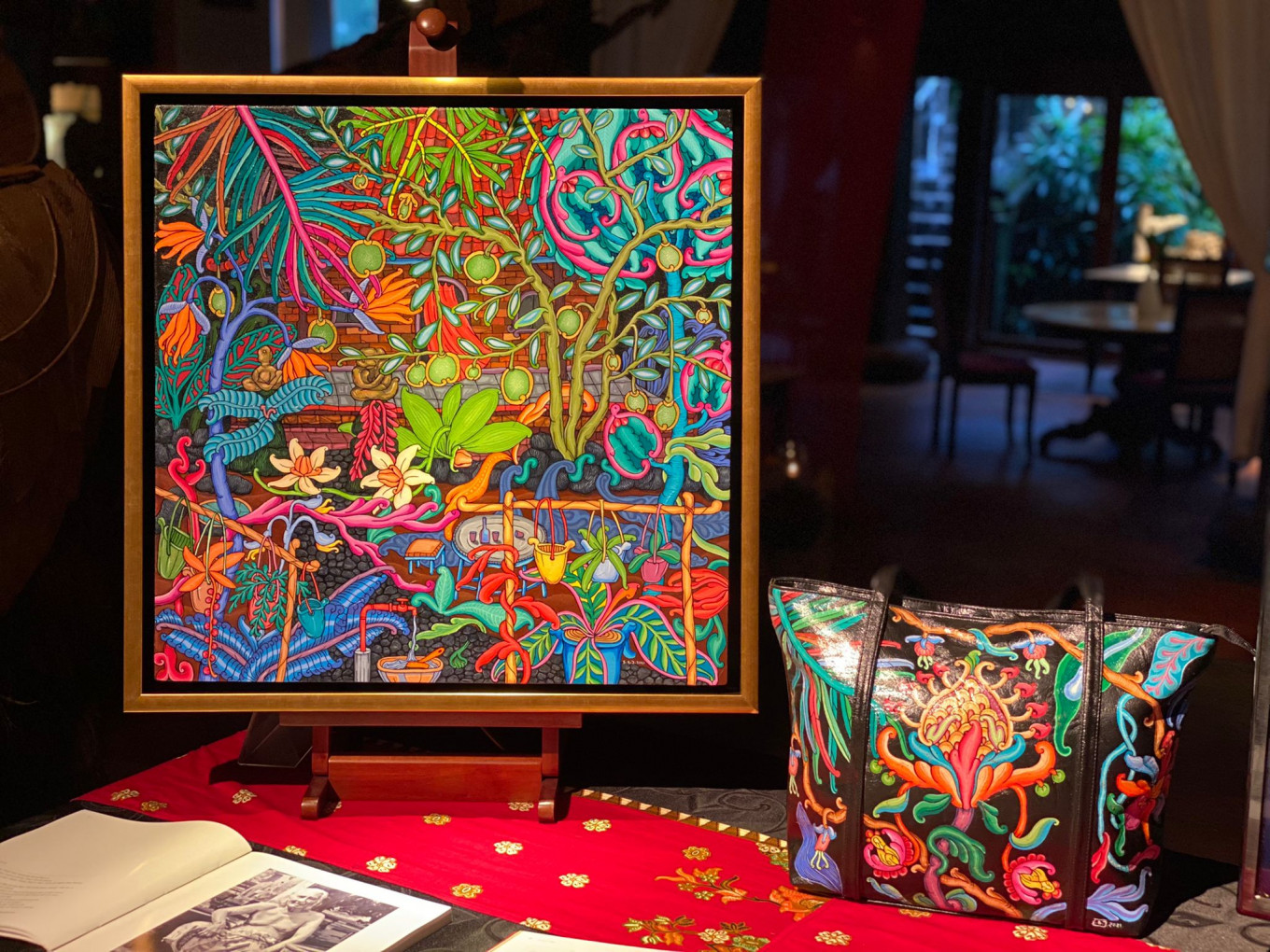 How Bali's ARTCanggu supports artists and art entrepreneurs – arts & culture
Richard Horstman (The Jakarta Post)
Denpasar ●
Tue, January 4, 2022

2022-01-04
10:51
1
8a842212b942433c8cf1fce8797e07f4
1
Art & Culture
bali, bali-art-scene, indonesian-artists, painting
To free

Indonesian fine and functional arts are growing markets in the 21st century global creative economy. Functional art, where new design ideas combine with the artist's technical expertise, is an underutilized economic sector offering a huge advantage that until recently lacked supporting infrastructure.
ARTCanggu, a platform to empower artists through entrepreneurial start-ups, was held from October 28 to November 11 at the Tugu Hotel, Bali, Canggu. It merged Balinese cultural influences with contemporary art ideas and showcased unique works of art and unique craftsmanship, the first in a series of events designed to support Balinese artists during the economic downturn caused by the pandemic.
The collaboration between Yayasan TiTian Bali (YTB), Tugu Hotel, Bali and the arts collectives Sanggar Bares and Kelompok Seni Gotong Royong showcased a range of arts and crafts made by children and adults. Tugu Hotel, Bali, Canggu's first five-star boutique hotel and Indonesia's leading artistic and cultural resort brand, showcased the cultural riches of the past with contemporary creativity.
Showcasing a range of arts and crafts in two and three dimensions, some of the items on display at ARTCanggu included fashion pieces such as sneakers, clothing and luggage hand painted by children. The adult artists presented decorative artwork inspired by Balinese cultural icons with dynamic contemporary reinterpretations. The coir depictions of Made Wahyu Senayadi's Barong and Balinese warrior performance costumes and painted objects by Made "Bijal" Suartama were the highlights. Bijal adopts flowing and colorful organic designs for women's handbags and crafts, transforming each into very attractive pieces.
Organic Art: Wahyu Senayadi's life-size barong is made entirely from coconut fiber. (JP / Richard Horstman) (JP / Richard Horstman)
ARTCanggu was the first chapter of the cooperation between YTB and Tugu Hotel, Bali for the ARTCanggu series, alongside the Ministry of Tourism and Creative Economy for the development of micro, small and medium enterprises (MSME). The opening of ARTCanggu was marked by a special YTB presentation featuring start-ups Kick-Start Artpreneur and representatives from the Ministry of Tourism and Creative Economy. Recently prioritized by President Joko "Jokowi" Widodo, one of the ministry's initiatives is to empower new entrepreneurial start-ups within the national creative economy.
"Although not all Balinese artists have access to the sale of their works in national and international markets, the artists I call second-rate, they nevertheless have extraordinary ideas and solid skills, and these are the – here we want to capitalize and create. new markets, "said YTB Advisory Board Chairman Soemantri Widagdo. Inaugurated in 2016, the first arts foundation of its kind in Indonesia, YTB is an artist incubator creating Balinese artistic entrepreneurs for the global creative economy of the 21st century.
"Our vision, starting with ARTCanggu, is to build a naturally sustainable and self-regenerating ecosystem based on Balinese cultural values ​​and the philosophy of abundance. The concept is a creative vehicle where artists from many fields, designers, art entrepreneurs and art enthusiasts come together to support each other, "said Soemantri.
At the opening of ARTCanggu, the founding members of YTB presented awards and signed memoranda of understanding with the first recipients of the TiTian Artpreuneur Award. This unique YTB initiative is a start-up program to create start-ups for MSMEs or other entrepreneurial platforms. These projects enable artistic ideas to turn into salable products for Indonesian and global creative economies.
"The TiTian Artpreuneur Award promotes product innovations that show innovative artistic design and the spirit of entrepreneurial collaboration. The award supports communities of artists and craftspeople with an initial angel investment or seed money, "said Soemantri. "Funding starts at $ 200 and monthly operational support to cover material expenses for six years, a total of $ 2,700 per community. "
"In addition, each community benefits from mentoring in all aspects of building a start-up business. This includes finance, accounting, legal, logistics, manufacturing and packaging, "said Soemantri. "Access to markets through awareness raising and brand building will also be provided. The aim is to provide each company with the know-how and skills necessary to become successful entrepreneurs. We are confident, with all of this, that the sustainability of each start-up is guaranteed. "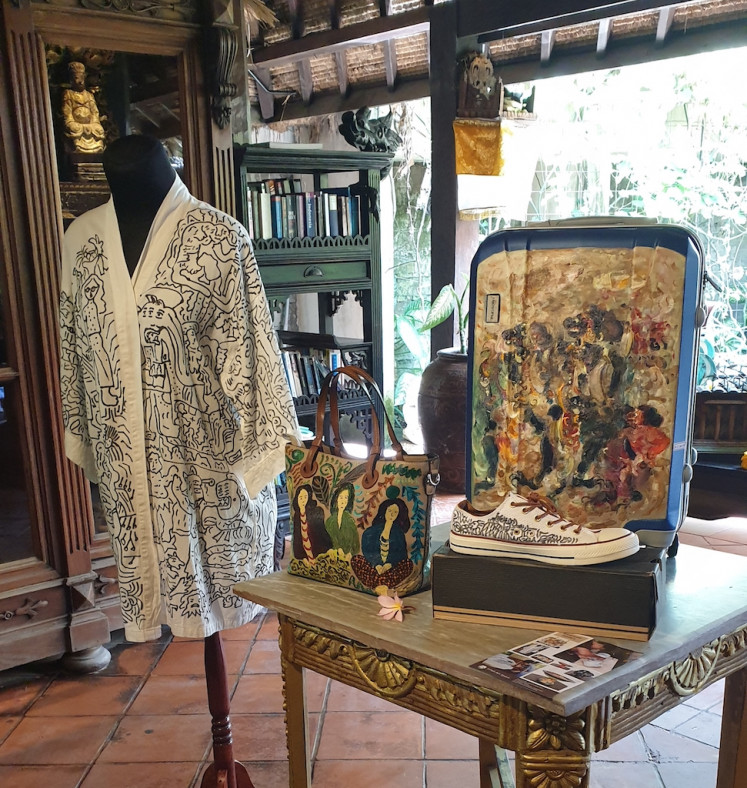 Children are the future: objects presented by Sanggar Bares, painted by children, exhibited at ARTCanggu. (JP / Richard Horstman) (JP / Richard Horstman)
The recipient of the TiTian Artpreuneur Award for the children category was Sanggar Bares, founded in 2018 in Lodtunduh, Gianyar. Kelompok Seni Gotong Royong established during pandemic in 2020 in Mambal, Gianyar won the adult category. Throughout the ARTCanggu, members of the two collectives led creative exhibitions and workshops open to public participation. "As the concept of ARTCanggu spreads, the clusters evolve based on the skills and value proposition in the creative fields of fine and functional arts, based on materials. [textile, wood, paper, etc.], the performing arts, music and the culinary arts. We then develop geographic clusters that support each other as networks of resilient entrepreneurs and start-ups, "explained Soemantri.
"Many people come to Canggu, but there are few places to be exposed to Balinese culture. Therefore, we are delighted to collaborate with Yayasan TiTian Bali," said Lucienne Anhar, General Manager of Tugu Hotel, Bali .
"The mission of our hotel is to preserve and tell the stories through the art and culture of forgotten Indonesia to the global public. As one of the most culturally diverse nations in the world, its stories are dynamic and ever-changing. We wish to become the vessel of the Canggu community to discover and learn more about Balinese culture, history and new contemporary artistic expressions. The pandemic underscores the importance and value of the culture to enrich our lives.