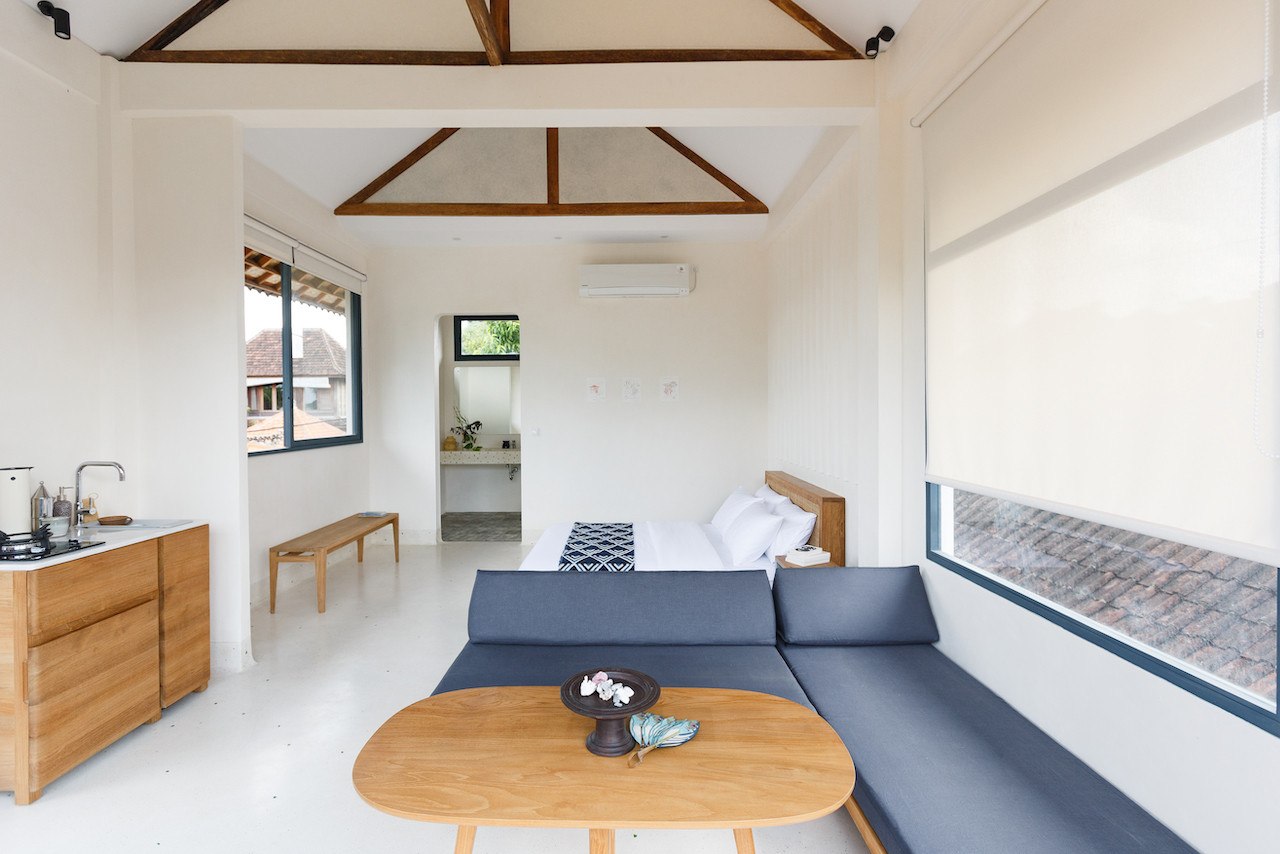 PROJECT ETERE: Breathing New Life into Bali's Ghost Buildings – Art & Culture
Richard Horstman (Jakarta Post)
Denpasar ●
Fri, March 4, 2022

2022-03-04
10:38
1
6ecd2a3b02ae141944722af30ecdca1b
1
Art & Culture
Project-Etere,art,abandoned-buildings,art-in-Bali,bali
Free

An artist creates art from abandoned buildings.
The Balinese cityscape has changed dramatically over the past two decades. Branching along corridors and spreading out from village cores, the uncontrolled transformation of land without planning considerations is culturally and aesthetically problematic. Two years into the pandemic, with mass tourism waning, demand for new accommodation and tourist facilities occupying vital farmland continues to grow.
Modern development has generated a net 21stphenomenon of the last century of Balinese, Indonesians and foreigners seeking investments and sustainable lifestyles. They have built properties and businesses to meet the growing demands of visitors and people settling on the island. The assault, however, led to an unsightly enigma. Many buildings are constructed without contextual or sustainability considerations and are therefore abandoned, incomplete or in disuse.
Carefully designed: East elevation of the Etere project, including the handrail by Canadian artist Terrence Gowers depicting Bali's tourist data. (Courtesy of Project Etere & Evelyn Pritt) (Courtesy of Project Etere & Evelyn Pritt)
Life cycles are a central aspect of Balinese culture, identified by the abundance of beautiful detail. Birth, growth and decay lead to regeneration. This process of deterioration affects the urban landscape. In the wake of development come dozens of neglected construction projects appearing as eyesores. Either due to insufficient funding, poor budget management, or funds prioritizing other concerns, such as religious activities. Modernization is accompanied by increasing pressure on the Balinese and the natural resources of the island.
Israeli architect Ran Ben-Shaya, visiting Bali for an internship in 2018, was fascinated by the ghostly buildings that litter the island. His encounter with Indonesian designer Eva Natasa gave rise to a fusion of unique ideas. The result is Project Etere (PE) which introduces a new and potentially far-reaching experimental model. It seeks to counterbalance and provide an alternative to some of the development issues that describe modern Bali. Launched in 2019, PE integrates real estate development, architecture, design, contemporary art, economics and social impact. His first prototype project is in Penestanan, Ubud.
Realizing the potential for collaboration, Italian artist Marco Cassani, based in Ubud, responded to the concepts raised by Natasa and Ben-Shaya. Its mission is to create social sculptures in the form of exhibitions and performances, adopting art as an instrument to help socialize and reassess the territory, the people of Bali and society in general. Cassani's works are part of her ongoing artistic and curatorial project Kayu – Lucie Fontaine, a decade-long presentation of projects by Indonesian and international artists at the Setia Darma House of Masks and Puppets in Mas, Ubud.
"PE has transformed an abandoned second-floor structure, neglected for five years, in a traditional complex into a self-contained one-bedroom apartment with modern architecture and design elements," said Marco Cassani. Jakarta Post. "A unique external feature is Canadian artist Terence Gower who designed the balcony, spiral staircase railing and door as a graph based on data related to tourism in Bali from 1975 to 2025."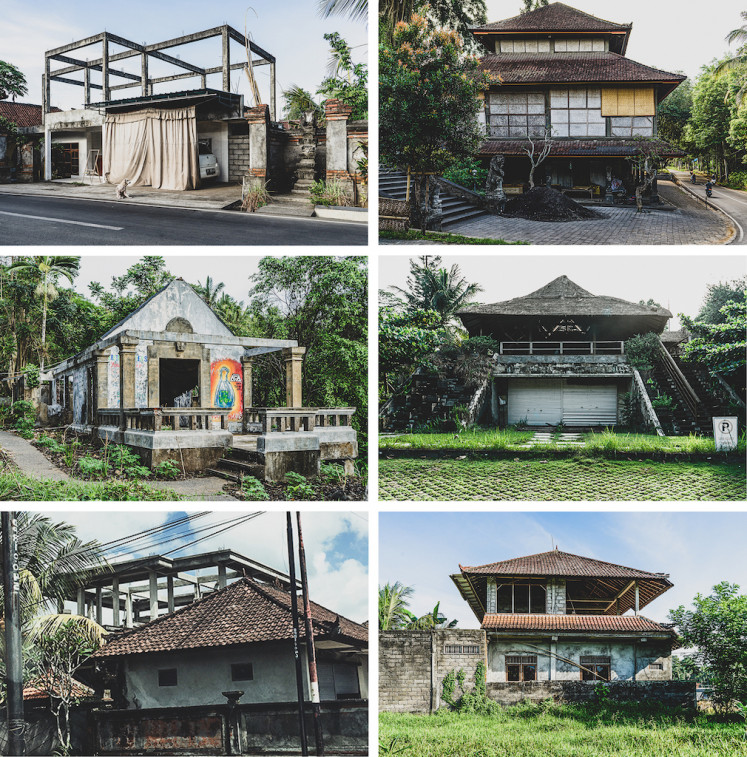 Inspiration: Fascinated by the ghostly buildings that litter Bali, architect Ran Ben-Shaya met designer Eva Natasa and came up with Project Etere (PE), which introduces a fresh and potentially far-reaching experimental model. (Courtesy of Project Etere & Evelyn Pritt) (Courtesy of Project Etere & Evelyn Pritt)
PE Benefits
"PE leased the site for ten years and paid the owner, Ni Wayan Sarmini, in advance, providing immediate economic benefit," Cassani said. "The process involved interaction with Sarmini, sensitivity to surrounding traditional architecture and regulations, with the need to preserve Balinese culture."
"I am grateful and happy to be part of this special project. I love the modern features and now have a unique property to offer to the rental market," Sarmini told the To post. "In addition to the training I receive in micro business operations, I have additional work and financial benefits providing cleaning and laundry service and will soon be offering breakfast to tenants."
PE hired Rana, training her in rental management, to sustain the economic model. The apartment was let from mid-2021 to mid-April, providing a return on investment for the private equity investor. After the lease expires, Rana will assume full responsibility for the apartment.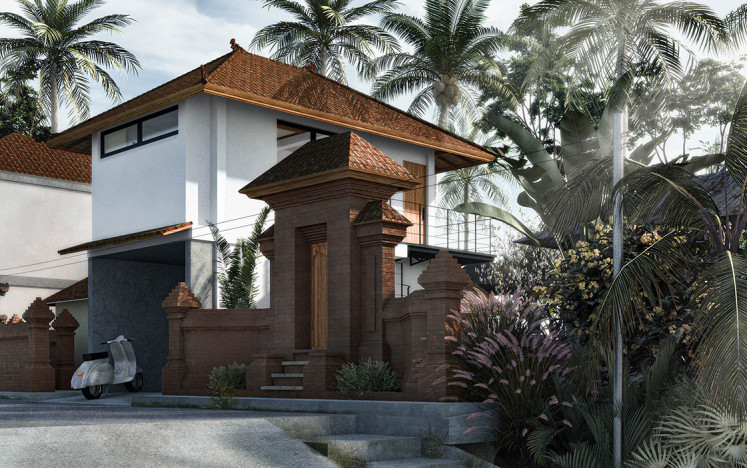 Final look: digital rendering of an exterior view of the Etere project. (Courtesy of Project Etere & Evelyn Pritt) (Courtesy of Project Etere & Evelyn Pritt)
Jonathan Hagard, French-Indonesian animator and illustrator, tells stories based on his experiences in megacities such as Tokyo and Jakarta. In March, he will begin his research in Bali.
From April 20 for one month, he will occupy the apartment and participate in the first artist-in-residence program, Contemporary Artisanal Studio Apartment. Haggard creates Substitutes, a film inspired by PE and the defining events of Dutch colonialism in Bali, to be completed in late 2022 and accessible in the apartment in VR format. As part of his residency, Hagard will exhibit a body of work in "DOMESTICITY IX" from April 17 to May 17 at Setia Darma, Mas.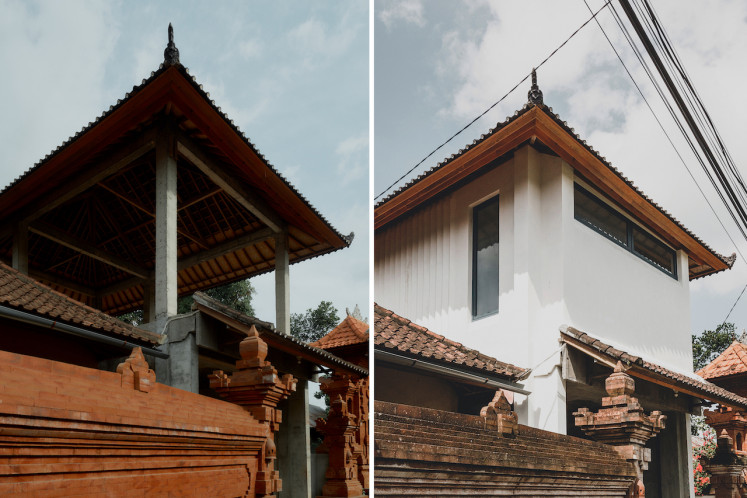 Now and then: The before and after images of Protect Etere in Penestanan, Ubud. (Courtesy of Project Etere & Evelyn Pritt) (Courtesy of Project Etere & Evelyn Pritt)
Expansion and sustainability of PE
"PE's expansion involves the mapping of several derelict buildings, with the intention of working with owners to transform and breathe new life into the structures," Cassani said. "To achieve sustainability, the main responsibility is to maintain each micro-enterprise." As the pandemic slowed the PE's progress, Natasa and Ben-Shaya presented a proposal to another investor seeking funding for the lease and development of the next PE site. "Hopefully EP number two will start at the end of 2022," Cassani told me.
A distinct aesthetic appeal describes the PE apartment. A fusion of elements creates the perfect living space and inspiration for creatives to flourish. Traditional architecture and minimalist modern design elements and features introduce a vibrant and balanced atmosphere. Large windows allow for great views of the surrounding cultural environment while making the interior bright and spacious. Durable solutions are essential in this unprecedented era of global disruption and socio-cultural change. Collaborative innovations from different disciplines introduce an exciting alternative opportunity for the Bali cityscape.