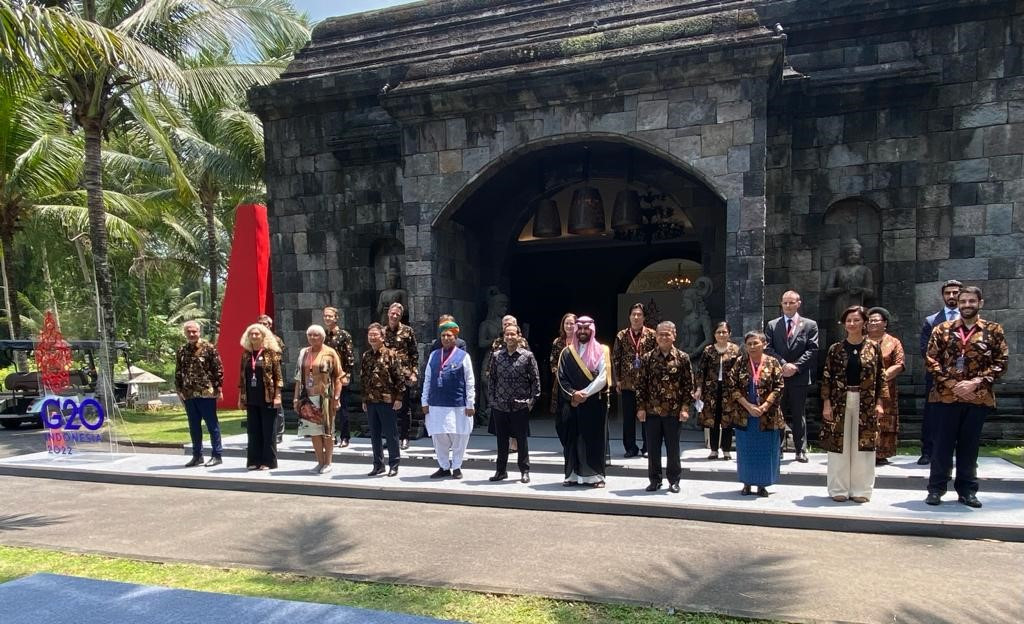 G20 culture ministers commit to accelerating cultural recovery – Inforial
Inforial (The Jakarta Post)
Jakarta ●
Wed, September 14, 2022

2022-09-14
16:57
3
acb46bb3015c754a01ddf4e65a049523
4
Tooltip

Free

"Culture is the engine and enabler of sustainable development, and Indonesia is committed to facilitating cultural recovery, as well as supporting artists and cultural practitioners," said Nadiem Makarim, Minister of Culture. Education, Culture, Research and Technology of the Group of Twenty (G20). Meeting of Ministers of Culture in Borobudur, Central Java, September 12-13.
This is the third time the meeting of culture ministers has been convened on the G20 platform, following the Saudi and Italian presidencies in 2020 and 2021. All G20 culture ministers participated in this two-day event. days, as well as invited countries and UNESCO representatives. At the meeting, pathways for a sustainable cultural recovery were discussed, as the pandemic and multidimensional crisis have tested the ability of cultures to support people, communities and the economy.
Makarim reiterated that "there is no community without culture, no nation without community", and called for the spirit of cooperation and Gotong Royong in building a better world.
The meeting highlighted the essential role that culture plays in sustainable development and promoted partnerships for cultural resources to create an inclusive ecosystem for art and culture.
G20 culture ministers successfully agreed on concrete actions, including collaboration and engagement with multiple stakeholders; promote initiatives on education, training, digitization, creative industry, job creation and preservation of cultural sites; as well as encouraging inclusive participation and fostering digital ecosystems.
Ministers also agreed to explore the creation of the Global Arts and Culture Recovery Fund (GACRF). It is an initiative of Indonesia with the aim of promoting a sustainable way of life and restoring the cultural and economic sectors.
Several cultural events were organized on the sidelines of the G20 CMM 2022, including the Ruwatan Bumi ceremony; Kirab Budaya Parade; CMM Commemorative Stamp; and most notably, the first-ever G20 orchestra, made up of musicians from G20 countries. The orchestra, conducted by Indonesian maestro Ananda Sukarlan, presented world-renowned repertoire from Sir Michael Tippett, Puccini, Rossini and Prokofiev.
Borobudur Temple, the place, is one of the greatest cultural heritage sites in Indonesia and is on the list of UNESCO World Heritage Sites. The temple, engraved with natural carvings and reliefs, is a treasure trove of knowledge and knowledge across generations, as well as a reminder to preserve our nature and our planet.
Indonesia's G20 presidency will culminate at the Bali Summit on November 15-16, where G20 leaders will discuss measures to revive the global economy. Thereafter, India will assume the presidency from 1 December 2022 to 30 November 2023.