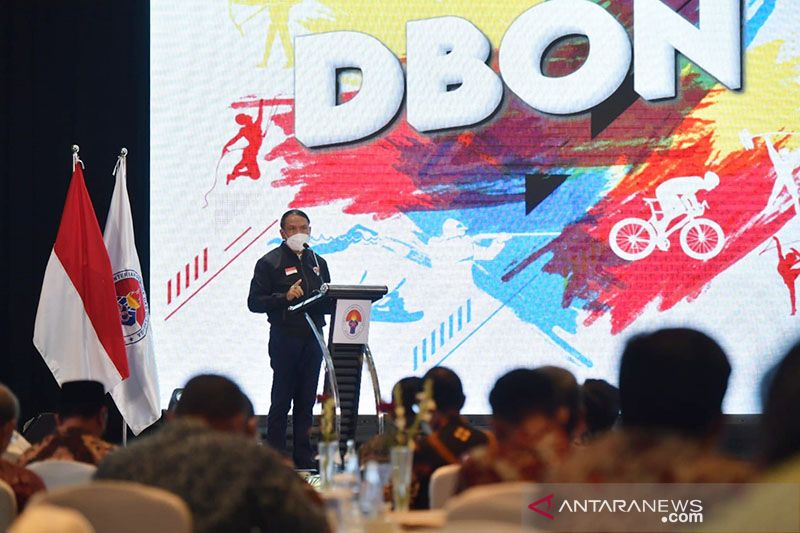 DBON demands that local governments revive sports culture (Minister)
It is hoped that the development of national sports can take place in an effective, efficient and sustainable manner.
Jakarta (ANTARA) – The National Sports Grand Design (DBON) demands that local governments pay attention to sport to strengthen people's health and improve national sports performance, said Minister of Youth and Sports Zainudin Amali .
While promoting DBON in Bali on Wednesday, he said that the fitness of the community is an important aspect that must be accomplished before achievements.
Local governments need to start reviving sports culture within the community to improve their fitness, so it will be easy to find top talent or potential athletes, the minister added.
"Sports culture is the beginning, while success is the result. If people are not in good shape, it will be difficult to get good athletic talent, "the Minister commented.
All regional leaders – governors, district heads and mayors – are required to apply Presidential Regulation 86/2021 regarding DBON, he said.
Related News: Vice President to Lead National Sports Grand Design Team
In addition, he also stressed that it is important for local governments to implement the regulation to increase the synergy between regional and central governments.
In addition, the national design encourages regional leaders to promote a national sports-based economy, as the sector has not been developed in earnest, both in the forms of sports tourism and the sports industry, said Amali.
Therefore, DBON exists as a guide for central government, regional governments, sports organizations, as well as commercial and industrial actors to improve national sports, he added.
"We hope that the development of national sports can take place in an effective, efficient and sustainable manner," he added.
The presidential regulations on the DBON were officially signed on the occasion of the commemoration of the 38th National Sports Day on September 9, 2021.
DBON aims to develop national sports from upstream to downstream sectors, starting by encouraging athletes to achieve sporting achievements at the Olympic and Paralympic levels.
Related News: DBON Allays Athletes' Fears and Concerns
Related News: President Jokowi Formally Releases DBON Regulation