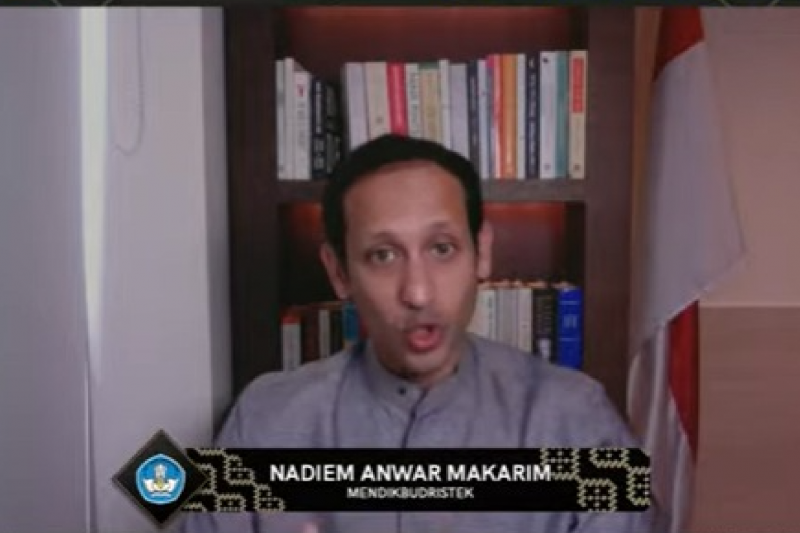 Ministry launches Indonesian cultural channel Merdeka Belajar
The ministry presents Kanal Indonesiana because there was no official Indonesian media to be a forum for cultural diplomacy at the international level.
Jakarta (ANTARA) – The Ministry of Education, Culture, Research and Technology has launched Merdeka Belajar (Freedom to learn) Episode 13, namely Kanal Indonesiana, which is a digital channel that promotes Indonesian culture.
"Kanal Indonesiana is one of the efforts to realize the vision of cultural promotion, as Indonesia is happy on the basis of its cultural diversity which educates, reconciles and thrives," Minister Nadiem Anwar Makarim said in a statement. online, accessible here Friday.
Indonesia is the first country in the world to have a cultural development index to measure the promotion of culture, Makarim said.
The index measures cultural heritage, socio-cultural resilience, education, cultural economy, gender, cultural literacy and cultural expression.
The index score increased from 2018 to 2019, but the value of the cultural expression aspect is still low, at 37.14 in the value range of 0 to 100, he said.
"This is because the media as a platform for learning, place of expression and interaction of Indonesian culture is still limited. It is time for this nation to have a flagship library of culture and Indonesian diversity, "he said.
The ministry introduced Kanal Indonesiana because there is no official Indonesian media to be a forum for cultural diplomacy at the international level, he added.
"In fact, developed countries already have an integrated cultural media that becomes a place of cultural diplomacy," Makarim said.
Several foreign cultural channels supported by the government in developed countries are Arirang TV supported by the Ministry of Culture, Sports and Tourism of South Korea, and BBC Culture, which is a radio, television, film, website. Web and a digital channel supported by the UK Secretary of State for Digital, Media and Sport.
"If we are to strive for the advancement of culture, we cannot rely on the old ways such as live stage performances and cultural parades. We must use technology that allows the promotion of culture to take place. more broadly ", added the Minister.
Related News: Freedom Study Can Produce Quality Human Resources: Minister of Finance
Related news: 22,000 university students to teach schoolchildren in 491 regions