The seismic dance event unveils the programming of phase 1
[ad_1]
Seismic dance event has just announced the first phase of its range and it does not disappoint. Austin, Texas House and Techno Music Festival makes its highly anticipated return to The competition project from November 12 to 14. The programming of phase 1 already has more than forty artists on the list.
Even if phase two is still not announced, the programming is quite dense. In reality, Amelia Lens, Ben Böhmer, Black coffee, Light blue, Claptone, Cloonee, Dom dolla, Jamie jones, Michel Bibi, Nina kraviz, Solardo, and Yotto are all part of the festivities, to name a few. Obviously, there are a lot more artists just in phase one and more to come in phase two.
Seismic started in 2018, with the intention of being a forward-thinking assemblage of musical talent in an intimate environment. The show is produced by RealMusic Events, who is also based in Austin. The event is a perfect opportunity to showcase new talents and promote dance music in the city.
The site hosting Seismic, named The Concourse Project, is a seven-acre property. Fans will have the chance to experience three stages, both inside and out. In addition to that, participants will be able to enjoy art installations and food trucks with their favorite music.
Tickets are still available if you wish to attend the event. You can visit the Seismic website by clicking here.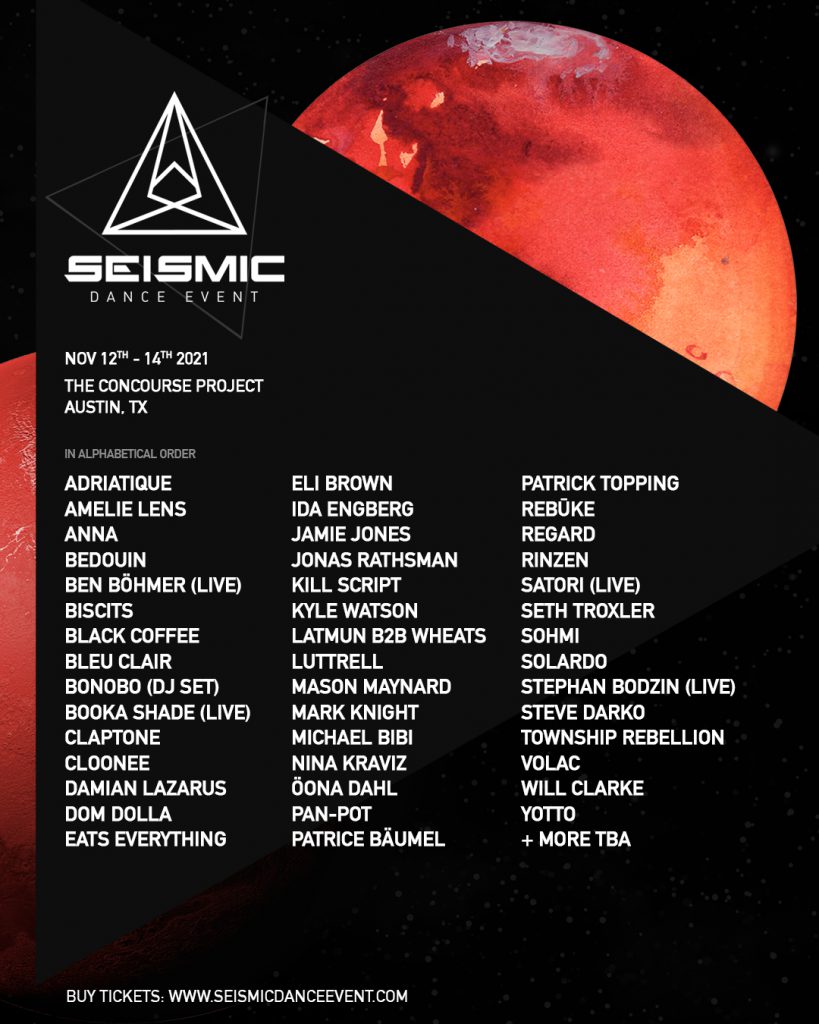 [ad_2]