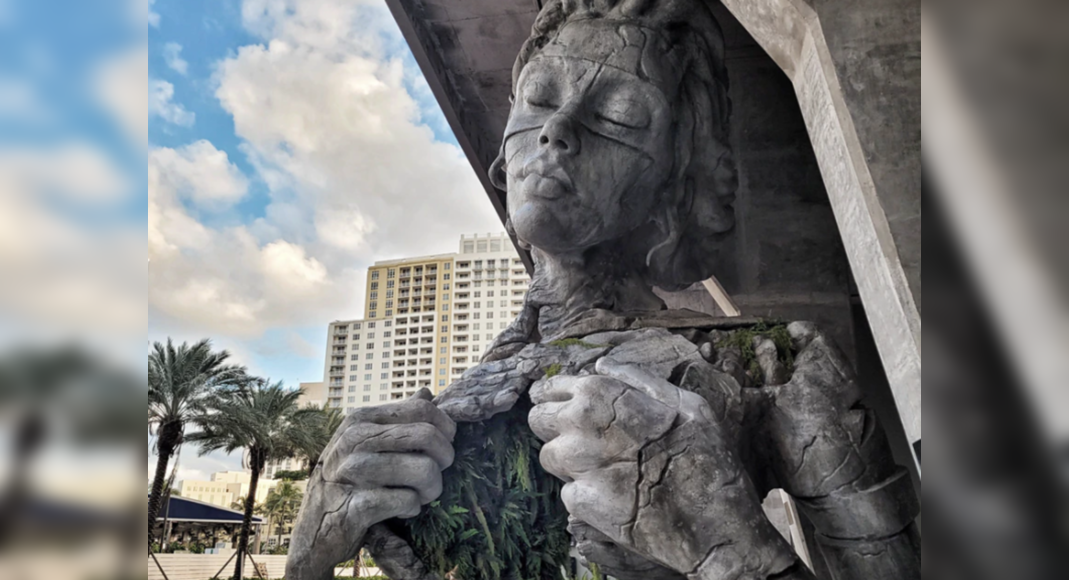 The giant sculpture of a woman in Fort Lauderdale in the United States is straight out of a fairy tale
If you really dig artistic sculptures, there is no need to visit art galleries if you find yourself in the city of Fort Lauderdale in Florida, USA – there is a large giant statue set up to amaze you right on a busy driveway.
Located outside the residential neighborhood of Las Olas, the sculpture named Thrive, a public art installation, depicts the giant head and torso of a woman, with her chest opening to reveal a tunnel covered in ferns that viewers can walk through.
According to the latest reports, Thrive is the brainchild of artist Daniel Popper. Made on site, the sculpture is eight meters high and weighs 14 tons. It was made from concrete as well as steel and glass fibers. The makers used 3D modeling and giant CNC machines to create the innovative sculpture.

Cape Town-based Daniel Popper is a pro at creating interactive artwork like Thrive. His official webpage says Daniel is popular worldwide for his larger-than-life sculptures and eye-catching public art installations. So much so that his creations have found space and appreciation at major music festivals and events. They found an alliance with other artists, artisans and technicians to include electronic music, video mapping and LED lighting.