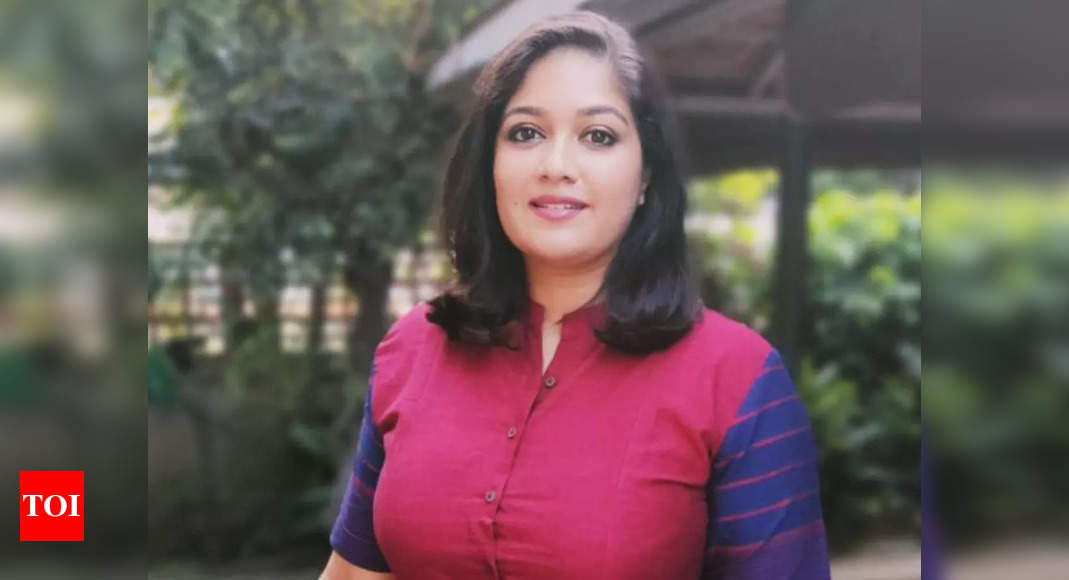 meghna raj sarja: Dance champion: Meghna Raj Sarja will feature as celebrity guest judge
For the very first time in her career, movie actress Meghna Raj will be seen judging a reality show. The actress has become one of the judges for the upcoming dance reality show 'Dancing Champion' with Vijay Raghavendra and Mayuri Upadhya.
Although Meghna has been tight-lipped about her new venture, the latest promotions released by the channel carrying the reality show showed that the actress will be considered as one of Dancing Champion's guest personalities. This is Meghna's first adventure as a judge on a reality TV show. Although the actress has appeared on numerous reality shows as a guest, Dancing Champion marks the actress' full-fledged television debut.
On the other hand, Meghna seems to be excited about her new venture. The actress recently shared an update on her Instagram account regarding her first adventure as a judge.

"There are always a lot of firsts… My first time as a dance reality judge! Thank you @colorskannadaofficial and @srujanlokesh #lokeshproductions for such a great experience! It was wonderful to be a celebrity guest judge on Dancing Champion for the opening episode 🙂 wishing all talented contestants are the best! @raagu.vijay and @mayuri30 it was so good to have spent all day with you guys… always the best! And of course @akul_balaji you are amazing!!", (sic) the elated actress wrote as she shared the promo for the reality show.
Meanwhile, "Dancing Champion," the new dance reality show would be a mix of celebrities and dance enthusiasts, who will dance together as partners. The dance reality show will premiere on January 8 at prime time on a leading Kannada general entertainment channel.
The reality show is expected to provide a platform for all aspiring dancers in the state to explore and exhibit their talents under the judgment of famous dancers.