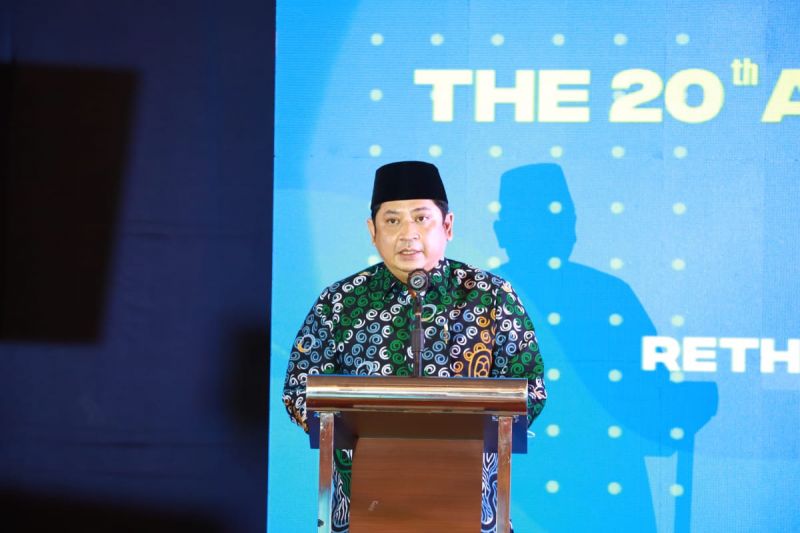 Ministry encourages madrassa teachers to strengthen digital culture
Teachers must be able to explore the potential of students, so that they can meet challenges in the future
Jakarta (ANTARA) – The Ministry of Religious Affairs has encouraged teachers of madrassa (Islamic school) to strengthen digital literacy to develop students' potential and improve their ability to face an ever-changing world.
"Our students will face still uncertain times as the technology, jobs and conditions they will face will change rapidly," noted the director general of Islamic education at the Ministry of Religious Affairs, Mr. Ali Ramdhani in a statement. written declaration received. here, Wednesday.
Ramdhani claimed that digital learning has grown amid the pandemic, especially the education platforms available to facilitate online learning.
To this end, teachers are required to view the development of the curriculum from a different perspective, so that they can adapt their teaching methods accordingly.
"Teachers must be able to explore the potential of students, so that they can meet challenges in the future," he noted.
According to the study, there are two main groups: the digital society and the uneducated.
The digital society is a society where people view digital technology as a tool that can be purchased and used to help them in everyday life.
"Most of these people only use technology as a tool in their daily life," he said.
Meanwhile, the group of uneducated people work as 'compulsory', especially those from low-educated and economic backgrounds, although some of them still use technology to seek out opportunities and develop their goals for the future. .
Some people in this group become operators, traders or administrative staff in offices due to their necessity.
"However, some of the rich sometimes cannot use digital media, so they employ the 'mandatory' people," he said.
Therefore, it is important for madrassas to strengthen digital literacy with the aim of developing the capacities of students to face various challenges in the future, he noted.
Related News: Ministries Seek To Boost Digital Literacy Of Madrasa Students
Related News: Santris Should Actively Participate in National Development: DPR Speaker
Related news: Vice President urges pesantrens to adapt to global technological change