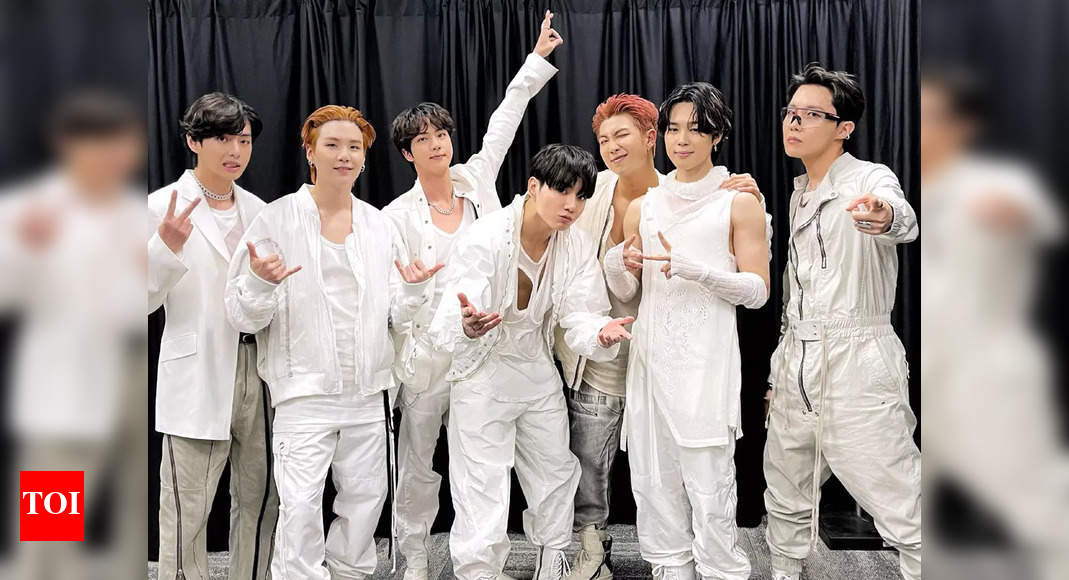 BTS Announces Upcoming Seoul Concert After Completing "Permission To Dance On Stage – LA"; Jimin, Jungkook and Jin set to return to South Korea | K-pop Movie News
BTS has officially wrapped up their "Permission to Dance Onstage – LA," their first LIVE show in two years.
For this final show, which was also streamed worldwide online, BTS welcomed Coldplay as a guest artist and presented an electrifying performance of their new single "My Universe." The "Permission To Dance On Stage – LA" show ran for four days – November 27-28; December 1 and 2 at SoFi Stadium in Los Angeles.
Throughout the four days, fans got to see BTS perform their biggest hits, including "Butter," with a surprise appearance from Megan Thee Stallion. The boys also reunited with their good friend and "Boy with Luv" collaborator Halsey, who attended the concert as a fan.
After successfully concluding the show, BTS took to their official social media to announce that their upcoming LIVE concert will be held at their home in Seoul. "See you in Seoul, MARCH 2022," the band tweeted on their official handles, without revealing the final tour dates.
Reports on Korean news portals claim that after finishing their show, BTS stars Jimin, JungKook and Jin are expected to return to South Korea tomorrow. Upon arrival at Incheon International Airport, they will undergo a PCR test for COVID-19 and self-quarantine for 10 days.
Meanwhile, the remaining members of BTS will follow soon after.