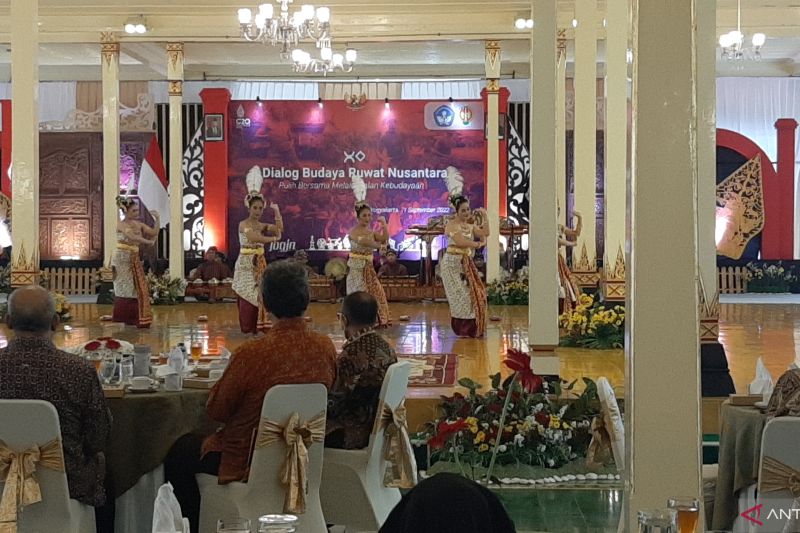 Government working to accelerate recovery of arts and culture at G20
The development of culture involves not only cultural artifacts or objects, but also cultural actors or artists who create, nurture and preserve culture
Jakarta (ANTARA) – The Ministry of Education, Culture, Research and Technology is working to speed up the recovery from the impact of COVID-19 on art and culture by expressing the importance of realizing a global fund for the recovery of art and culture at the G20 meeting.
According to the government's press release on Monday, the Global Arts and Culture Recovery Fund initiative is part of efforts to encourage economic empowerment efforts based on arts and culture.
Meanwhile, Director General of Culture at the Ministry Hilmar Farid noted that the series of G20 meetings in the field of culture is crucial in the context of cultural development.
Related News: Source waste management movement in Bali to support G20 summit
"The development of culture involves not only cultural artifacts or objects, but also cultural actors or artists who create, nurture and preserve culture," he explained.
"To this end, it is very important that policy makers in the cultural sector, especially G20 countries, listen to the voice and aspirations of cultural practitioners and achieve policy that reflects the aspirations of the people," he added. .
The G20 series of meetings on culture should also reinforce the role of culture in efforts to preserve the planet, he said.
"This can be achieved through real actions, so that sustainable living practices can support economic recovery," he noted.
Related News: G20: Indonesia aims for manpower ministers statement to be endorsed
The Ministry of Education, Culture, Research and Technology is hosting the latest G20 Senior Officials Meeting and Culture Ministers Meeting at the Borobudur Temple compound in Magelang, central Java, September 11-14, 2022.
The Global Arts and Culture Recovery Fund (GACRF), the global fund program launched by the Indonesian Presidency, continues to be promoted within the meeting to encourage the recovery of the cultural sector.
Indonesia expects talks on the global fund to be continued by India as the next G20 host country.
Related News: Minister Hartarto, Indian Industry Minister Discuss Cooperation, IPEF
Related news item: Encouraging blended finance for the energy transition across the G20