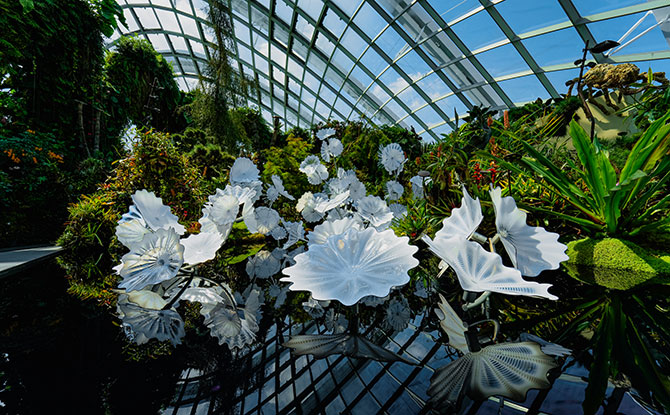 Dale Chihuly's Ethereal White Persians Sculpture Gets Permanent Place at Cloud Forest Dome
Stroll through the Gardens by the Bay and you can also enjoy a collection of art, including sculptures like the Moongate. Now, in the Cloud Forest Dome, there is yet another piece for visitors to enjoy – the Ethereal White Persians sculpture by Dale Chihuly.
---
Sculpture of ethereal white Persians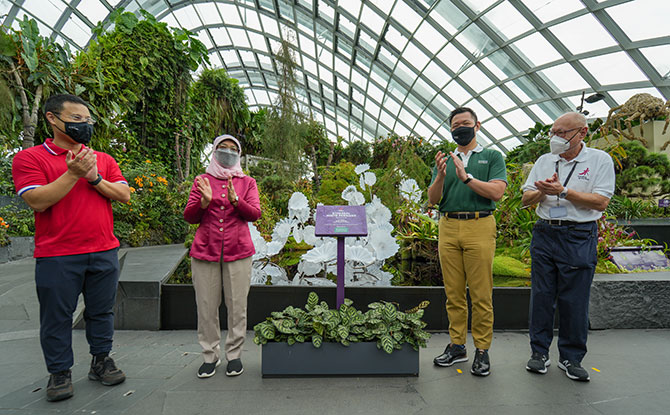 Following the Dale Chihuly exhibition held at Gardens by the Bay last year, the Tanoto Foundation has decided to give Gardens by the Bay a gift for its 10th anniversary this year in the form of the glass sculpture Ethereal White Persians.
The Tanoto Foundation is an independent philanthropic organization founded by Sukanto Tanoto and Tinah Bingei Tanoto based on the belief that every person should have the opportunity to realize their full potential.
---
Dale Chihuly Sculpture at Gardens by the Bay
Thanks to the Tanoto Foundation, Dale Chihuly's Ethereal White Persians sculpture will now be a permanent feature of the Lost World on the highest level of the air-conditioned veranda.
Anderson Tanoto, Board Member of the Tanoto Foundation, said, "In celebration of Gardens by the Bay's 10th anniversary as a people's garden, the Tanoto Foundation is honored to make the Ethereal White Persians a permanent feature of the cloud forest. The work of the Foundation has been guided by our mission to provide equal opportunity to the community primarily through education, medical research and youth leadership. Likewise, we believe that access to internationally acclaimed art should be available to everyone in Singapore. Measuring nine feet tall and an assemblage of 97 individual glass pieces, Dale Chihuly's Ethereal White Persians are awe-inspiring. It signifies perseverance, the pursuit of excellence and reflects the positive spirit of constantly pushing the limits to open up new horizons. We hope this work of art can inspire many Singaporeans.
Leslie Chihuly, CEO of Chihuly Studio, said, "Last year we had the incredible opportunity to stage Dale's first major garden exhibition in Asia, at Gardens by the Bay. We are honored that this installation remains in the gardens for all to enjoy, and we are grateful to the Tanoto Foundation for making this possible.