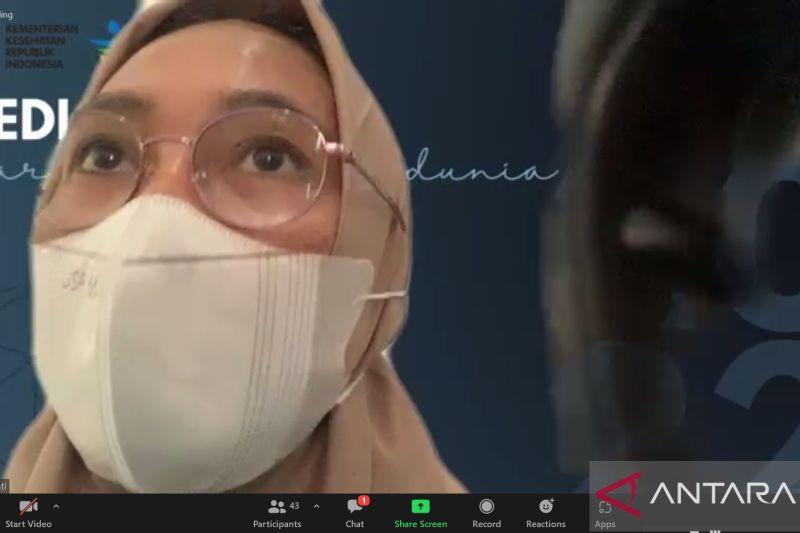 Culture, Barriers to Cancer Treatment Cost in Indonesia: Ministry
There are still obstacles we have to face, namely lack of knowledge, fear and even embarrassment to pass an exam.
Jakarta (ANTARA) – Culture and funding are the main challenges facing cancer patients in Indonesia, said Elvieda Sariwati, acting director of prevention and treatment of non-communicable diseases at the Ministry of Health.
"There are still obstacles we have to face, namely lack of knowledge, fear and even embarrassment to pass an exam," she noted.
"That's what we have to deal with together," she remarked during the World Cancer Day 2022 press conference titled "Close the Care Gap," held online Wednesday.
The government has put in place several strategies to alleviate the problems faced by cancer patients, Sariwati said.
However, due to lack of knowledge and fear of exams and procedures, people are reluctant to get checked early, she added.
Related news: Ovarian cancer still hard to detect: Society of Gynecologic Oncology
These issues stem from an Eastern culture that views cancer, especially breast and cervical cancer, as taboo because it requires showing intimate organs to health workers, she said.
This fear is exacerbated by families who do not help patients get checked out if the need arises for a breast or cervical exam, she added.
In terms of funding, not all regions are ready to spend money on early cancer detection, she noted.
Indeed, the services provided by the National Health Insurance (JKN) no longer fund the early detection of patients in public health centers (Puskesmas), she said.
Related news: Asymptomatic but identifiable early-stage ovarian cancer: official

Moreover, not all puskesmas have trained human resources, doctors as well as midwives, thus limiting cryotherapy for patients with confirmed cancer, Sariwati said.
Lack of qualified resources has also led to a decline in treatment by a number of doctors and midwives compared to the target, she added.
This includes creating an integrated advanced level referral health facility (FKRTL) information system to reduce loss to follow-up, she said.
Therefore, the ministry is making various efforts to strengthen services for cancer patients, she said.
These efforts include increasing people's knowledge and awareness through dissemination of information involving all parties, ensuring access to health through training and equal distribution of trained workers, Sariwati said.
In addition, the ministry is currently working to build an information system to integrate first-level health facilities (FKTPs), she added.


Related News: Batam government bans residents from self-isolating at home
Related news: Indonesia's political climate will stabilize in 2022: BRIN researcher