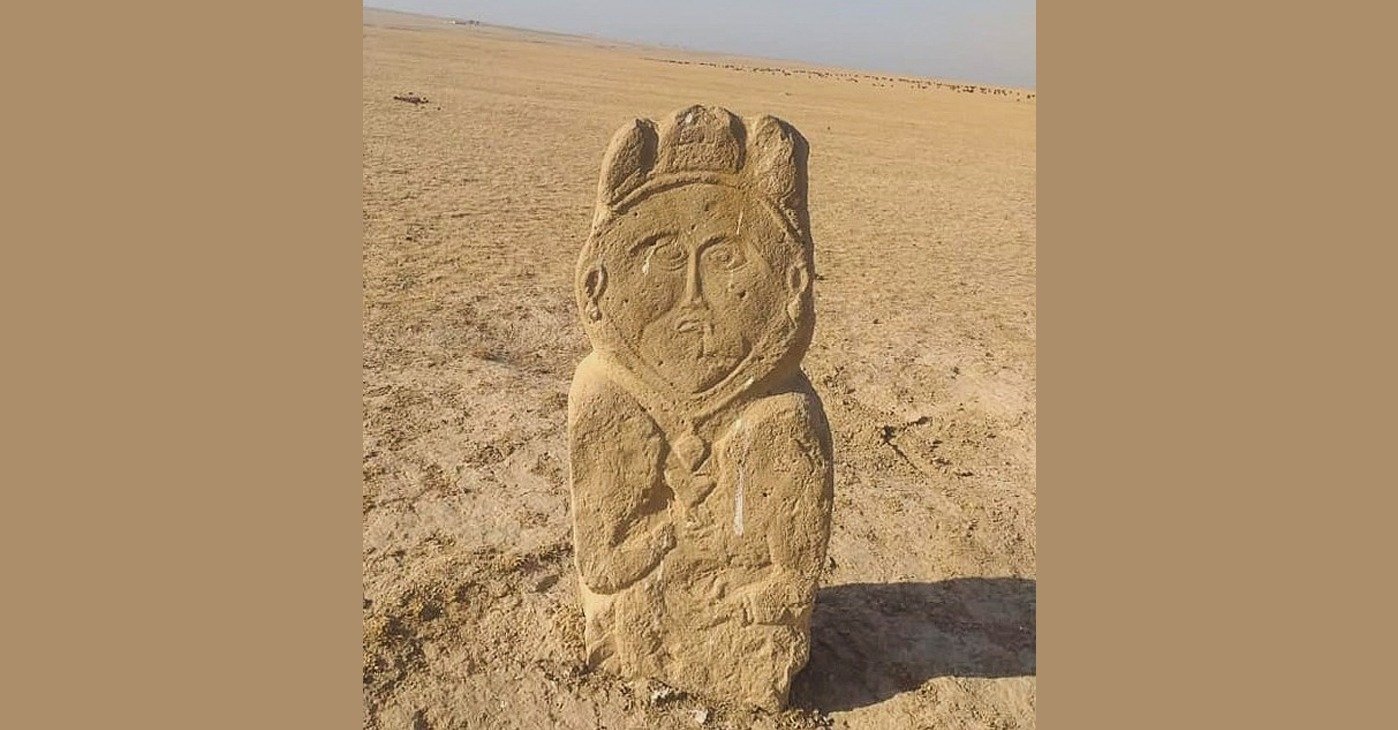 1,300-year-old stone sculpture found in Kazakhstan
A 1,300-year-old stone sculpture dating from the early Turkish period has been discovered about 250 kilometers (155 miles) from the city of Turkistan, in southern Kazakhstan.
According to the statement made on the website of the International Turkish Academy, the first conclusions of the historic discovery were declared by Professor Muhtar Koca, faculty member of the Turkish-Kazakh International University Ahmet Yesevi.
Speaking to Anadolu Agency (AA), Koca said the stone statue in question was found by a local resident on land above the Syr Darya River, 250 kilometers from Turkistan.
"Many stone statues have already been found in various parts of our country. However, this stone statue is distinguished from others by the patterns that are engraved on it. Based on our preliminary findings, we believe the one-meter-long statue has a history of around 1,000 to 1,300 years, "Koca said.
Stating that the statue symbolizes a female figure, he added: "It is possible to understand this from the scarf and the earrings. However, it is certain that the representation belongs to a wealthy woman. It may be the wife of a great sovereign of the time. It is also possible that it is the symbol of Umay, the fertility goddess in Turkish mythology.
The statue is being examined by experts from the Institute for Archaeological Research of the Turkish-Kazakh International University Ahmet Yesevi.
Read the original article here
Disclaimer! Toysmatrix is ​​an automatic aggregator around global media. All content is available free on the Internet. We just ran it on one platform for educational purposes only. In each content, the hyperlink to the main source is specified. All trademarks are the property of their rightful owners, all documents are the property of their authors. If you are the owner of the content and do not want us to publish your materials on our website, please contact us by email – [email protected]. Content will be removed within 24 hours.